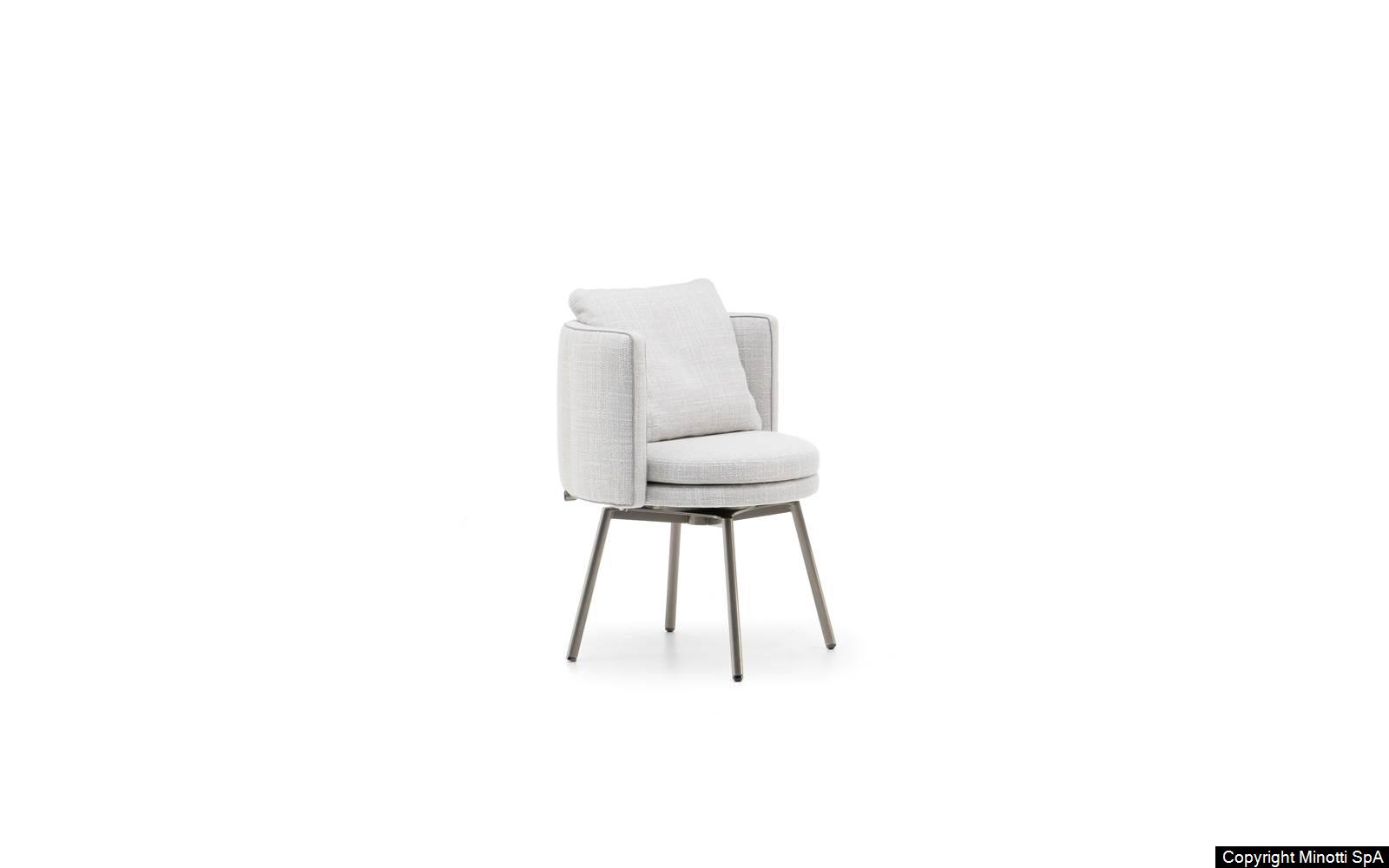 Airy, with constructive details linked to Japanese tradition, the Torii modular seats play with round edged volumes, thin profiles and the apparent formal simplicity of an extremely detailed design.
The metal structure of the legs of the seats and tables is Nendo's nod to the image of the "torii", the entrance gate to Shinto shrines in Japan.
With an interlocking game, the horizontal elements are laid on the vertical supports, ensuring a sophisticated visual lightness that accommodates the padded volume, characterised by couture craftsmanship.
The Torii family includes sofas - with high or low backrest and a linear shape, rounded at the arms - inclined sofas with a combination of two different depths, armchairs and lounge and dining little armchairs, ottomans, coffee tables, and a slender, oval-shaped console table, ideal for placing anywhere in the living area.
The varied range of products makes it possible to design a flexible layout, in which the individual elements can also be combined to create a strong visual unity. The metal frame found in the components of the Torii family evokes the image of the "Senbon Torii, the wooden colonnade that forms a gallery made up of 1,000 vermilion torii gates", as Nendo reminds us.
The slim backrest features vertical quilting and a piping running along the perimeter of the cushioning, underlining the couture quality of the craftsmanship. The eco leather and eco nabuk piping is in a slightly contrasting colour, but in the same shade as the fabric, if combined with a textile covering, whereas the leather versions come in the same shade when combined with leather upholstery. All the upholstered elements of the system can be customised by choosing the covering: 100% fabric or leather, or in fabric with a leather base.
The seats can be accessorised with leather magazine caddy, crafted with fine luggage-making techniques and enriched with the same metal details as the base.
The end of the horizontal metal element is designed so that it almost holds the backrest and seat, recalling the Kigumi technique, borrowed from the Japanese tradition of wood construction. A small decorative disk with Black-Nickel finish, in the form of a jewel-like button located at the end, adds a precious detail to the ensemble, and creates a series of contrasts with the Bronze colour varnished metal finish of the legs.
The armchairs and swivel armchairs in the form of a perfect circle were designed to meet a variety of requirements, both in terms of functionality and ergonomics, available in a range of different types. The seats - in the Bergère, Large, Medium and Small versions - and the lounge and dining little armchairs are the result of the in-depth research carried out to find the best way to express the sophisticated simplicity of the craftsmanship. The base is available in leather or fabric.